Sora Nomoto is a Japanese idol and a member of the band Fairies.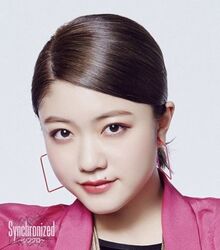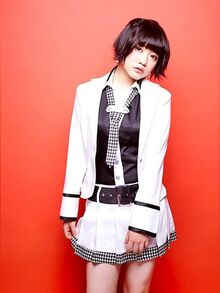 Sora Nomoto
Edit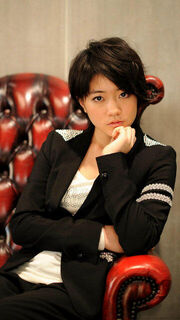 Name: Sora Nomoto
Birthday: November 9th, 1997.
Age: 19
Blood Type: B
Member Color: Blue
She graduated from junior high school on March 20, 2013, along with fellow member Momoka Ito.
She did not have to audtion for the group, she was invited to join via phone call.
Information
Edit
Nickname: Nomoko, Nomochiku, Sorara, Ouji (prince), Monroe
Place of birth: Kagoshima 
Charm point: Her upper lip mole 
Favorite colors: Black, brown, pastel and blue 
Family: An only child. That's why she thinks of Fairies as the sisters she's always wanted.
Favorite pets: Everything, especially giraffes 
Dance Experience before debuting: For 7 years
Favorite food: Kumatama udon
Favorite song: Nanou - Hello/How are you 
Favorite word: Waratte (smile)  
Favorite character: Mokeke 
Favorite sport: Dance 
Slogan: Kagoshima no dance musume (Kagoshima's dance daughter)